The Demolition of Democracy
"Has America Lost Its Soul"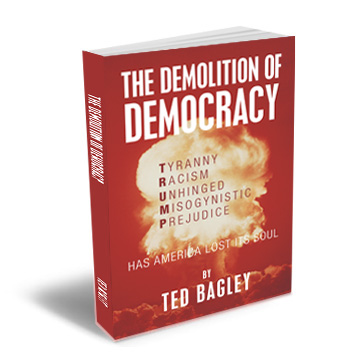 The Demolition of Democracy was motivated by what the author view as a disappearing moralistic value gene in the body and soul of America with new realities developing every day under the new Trump administration. Taken from a personal standpoint with inputs from the blue-collar workers and the international opinions, the book gives substance to what Bagley sees as the administration's failure and sheer disregard for the needs of the nation and the country's desperate need for a sound domestic and international leadership.
"This work is a synopsis of how I, from my research, feel that this current administration and its behavior, policies, and attack on the democratic foundation of the country could be the undoing of the U.S. as we know it today," Bagley explains.
At its core, The Demolition of Democracy encourages readers — especially the people of America — to scrutinize not only the president but all government leaders and their capacity to serve. It is a call-to-action for everyone to vote, educate themselves and let their voices be heard.